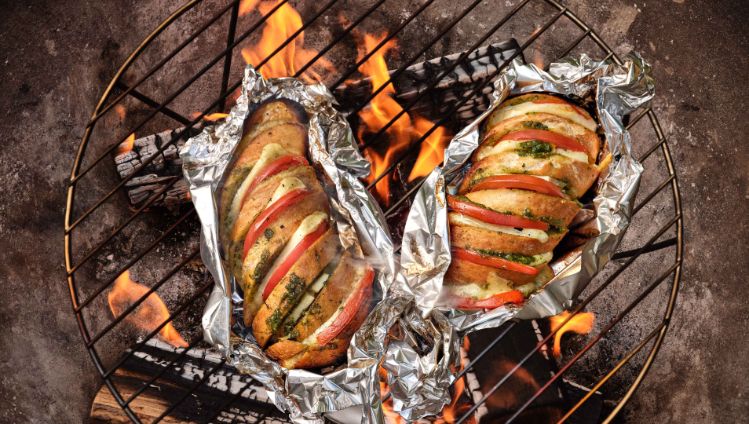 #KALTBACH Recipes
Grilled tomato pesto bread
INGREDIENTS
Serves 4
PREPARATION: approx. 25 minutes
PESTO
2 bunches basil, leaves plucked off
1 clove garlic, pressed
2 tbsp pine nuts, roasted, cooled down
150 ml olive oil
Salt, pepper
FILLED BREAD
1 baguette, approx. 250 g, halved
2 medium tomatoes, halved, in slices approx. 5 mm thick
salt
150 g Le Gruyère AOP KALTBACH, in slices (approx. 4 mm thick)
2 pieces of strong aluminium foil
pepper
PREPARATION
PESTO: Finely puree the basil with the remaining ingredients.
BREAD: Cut the bread in slices of approx. 2 cm but do not cut through. Spread the pesto on the incisions. Salt the tomatoes. Place 1 slice of Le Gruyère AOP KALTBACH and 1 slice of tomato in each cut. Place the bread halves on the middle of the aluminium foil. Fold the foil loosely over the bread.
GRILL: Grill over medium-high embers or medium heat for approx. 10 min. Open the foil and grill the bread for approx. 5 minutes.